Christopher Polly Architect is an award winning design and ideas-focused architecture practice established by Christopher Polly in Sydney in late 2005. In the same year the practice was selected by the Australian Institute of Architects for the 'Emerging Young Architects' Houses Tour and it has been widely published, both locally and internationally.
The practice distils a holistic detail design and process-led approach in the delivery of highly creative and pragmatic architectural solutions that resonate conceptual rigour and material invention. A strong emphasis is placed on a critical synthesis of the opportunities and constraints of each site, context and client brief as a catalyst for uniquely appropriate design outcomes in response to place, landscape and patterns of use.
Christopher Polly engages with clients who share in the reward of accomplishing bold visions to enrich their daily lives, who prioritise quality over quantity, and who place value in achieving inventive and well crafted spaces that are meticulously detailed and finished.
The practice has extensive experience in the design and procurement of projects across varied scales and types, and has garnered a reputation for delivering design excellence for projects on often complex sites. It provides highly personalised architectural services to clients and is involved in all stages of each project - underscored by solid working relationships with consultants and builders. Projects encompass new houses, additions and alterations to existing houses, and boutique retail, restaurant and workplace environments.

Christopher Polly Architect
17 Harold Street Newtown NSW 2042 Australia
ABN: 93 293 642 361

Nominated Architect: Christopher Polly
ARB Number: 7150
Australian Institute of Architects A+ Practice
ArchiTeam Member

AIA Find An Architect Profile
ArchiTeam Profile
Houzz Profile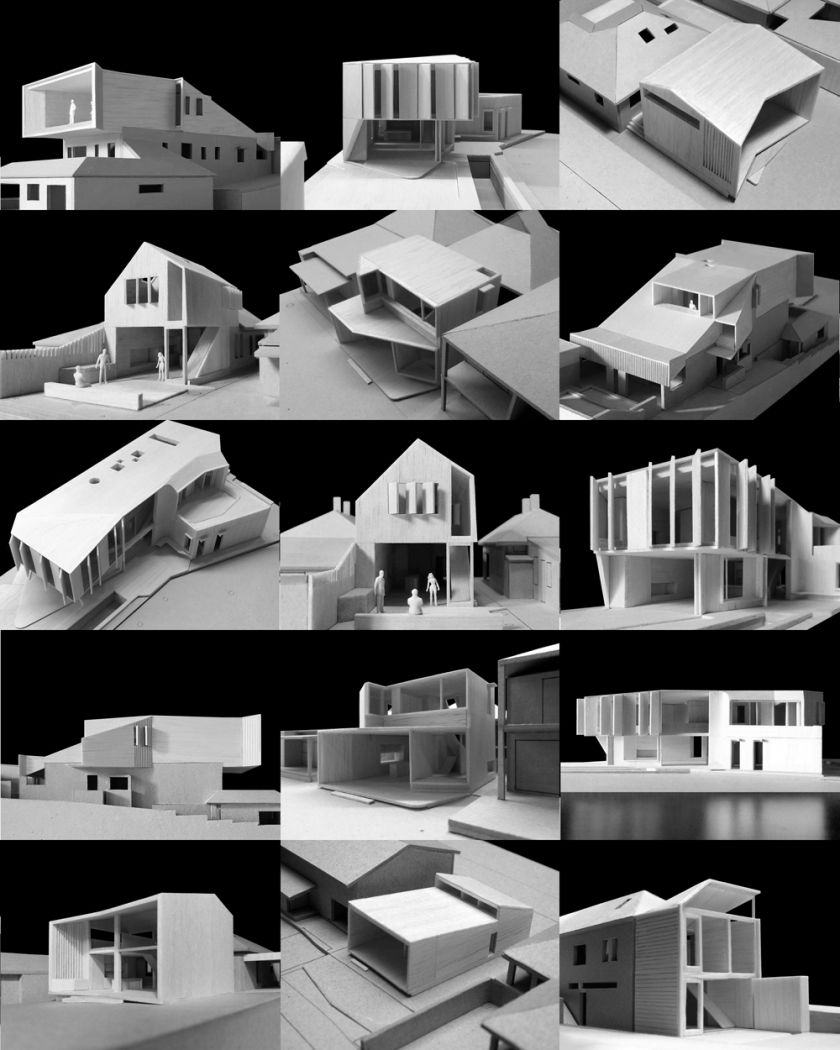 Christopher Polly is a registered architect who was educated at the University of New South Wales, graduating in 1997 with Class 1 Honours, the Australian Institute of Architects NSW Chapter Prize (best in state) and the Frank Fox Memorial Prize for his thesis on the urban design of Battery Park City in New York.
Prior to establishing private practice, he held a senior position with Tzannes Associates and previously worked within the practices of Candalepas Associates and Lippmann Associates. He has presented works in tours and talks, has been a juror for University of Technology final architecture studio presentations and was a selected juror for the 2017 AIA NSW Architecture Awards for Residential Architecture-Houses (New and Alterations & Additions).

The practice offers sketch design, design development, documentation, contract administration services and feasibility studies for a range of project types.
We provide a full core service within the framework of a traditional procurement process for the best guarantee of a high quality outcome, broadly summarised as follows:

1. Sketch Design
/ Understanding client requirements and aspirations.
/ Assessment of site opportunities & constraints.
/ Preliminary analysis of council planning provisions.
/ Exploration & production of sketch design options and supporting information aligned to the brief to reach the preferred design, with drawings encompassing a level of detail suitable for preliminary cost estimates if needed.

2. Development Application (or other authorities application)
/ Development of the preferred & approved design option, with revisions as needed, into the final design for a DA to council.
/ Co-coordination & integration of any consultants' design work.
/ Preparation of a range of numerous accompanying documents required by council.
/ Pre-application meetings with council and/or adjoining neighbours (if needed) to facilitate obtaining approval.

3. Documentation - entailing three sub-stages:
a. Construction Certificate
/ Development of DA documents into detailed plan, elevation and section drawings & specifications for CC application to a separately appointed Private Certifier, meeting detail requirements of DA consent conditions.
/ Management of delivery of, and co-ordination & integration of the work required from separately appointed consultants.
/ Production of numerous other accompanying drawings & documents in satisfaction of particular DA consent conditions.

b. Construction Detail Documentation
/ Development of approved CC documents into multiple scaled detail construction drawings, schedules, specifications & accompanying documents.
/ Active client input for selection of fixtures, fittings, equipment & particular interior finishes.
/ Further management of delivery of, co-ordination & integration of detail construction documentation by previously-appointed consultants at CC.

c. Tendering
/ Release of all document sets to a researched & defined number of builders most suited to the project.
/ Complete management of the tender process, responses to tender queries with information & site visits as needed.
/ Tender submissions analysis period & tender negotiation period with 1 or 2 preferred tenderers.

4. Contract Documentation / Construction Period
/ Preparations of any revisions to documentation following cost outcomes from negotiations with the preferred builder.
/ Development of all detail drawings, schedules, specifications & consultants' documents into their final form as part of the complete contract set of documents.
/ Preparation of selected contract for execution by the client & chosen builder.
/ Administration of the contract between client & builder to ensure design quality and workmanship are maintained & delivered throughout construction on site.
/ Complete financial management of the contract, documentation management, substitutions & variations management, fortnightly site meetings, intermittent site visits as needed, extensive off-site time, and post-construction (defects liability period) services.